Latest News & Announcements:
Now Available! Safety Light Curtains with Bluetooth

Posted: November 4, 2020
--------------------------
Configure and monitor safety devices using smartphone app
Contrinex's YBES light curtains include a Bluetooth-LE interface for remote, wireless configuration and real-time communication of status or diagnostic data to a smartphone or tablet. In addition to extended functionality (EDM, restart interlock, beam coding, etc.) and ease of use, operators benefit from reduced installation costs as safety relays are no longer required. YBES light curtains meet the highest Type 4 safety requirements of Category 4, PL e and Safety Integrity Level SIL 3. They offer blind-zone free mounting and an integrated alignment system. The new safety systems will be available for use from 2020.
To prevent unauthorized access to hazardous areas, automatedsystems often rely on non-contact protection using light curtains. When required, these devices allow free access while still ensuring safety, cleanliness and hygiene. Contrinex offers tried and tested light curtains in different resolutions and lengths. With the new light curtains of the YBES series, existing features have now been supplemented by a Bluetooth-LE interface with long range. This not only permits wireless configuration, but also simple retrieval of status and diagnostic data in real time on any handheld device, such as a smartphone or tablet. As a result, lig
ht curtain use can be optimized for Industry 4.0 applications. Setup is fast via the EDM function (External Device Monitoring). The light curtain's internal microcontroller monitors the feedback circuits of external contactors. The signal at the EDM input of the light curtain is compared with that of the safety outputs and communication with the control system is then enabled. Wireless configuration can then be set up quickly via a free smartphone app for Android or iOS. The new Bluetooth light curtains are suitable for the highest Type 4 safety requirements, PL e and Safety Integrity Level SIL3.
User-friendly functionality
The new light curtains with remote configuration reduce installation costs by eliminating the need for costly safety relays and their cabling through internal EDM monitoring of contactors. Instead, functions such as start and restart interlock or beam coding in three channels are configured in a user-friendly way via handheld devices. The new, blind-zone free safety light curtains for hand protection have a resolution of 30 mm with protective lengths of 170 to 1,610 mm and a 26 x 26 mm profile. The pigtail connection with 0.3 m PUR cable and M12 plug allows free alignment of the light curtain without blind spots. An integrated alignment system saves time during installation.
Contact Us for a quick quote!

********************************************************************************
Check out Lobster's NEW & UPGRADED AK1MA2 Mini Crimper!

Posted: August 24, 2020
------------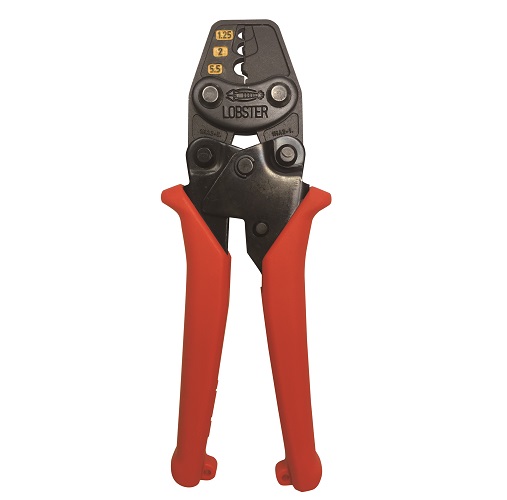 Lobster's NEW AK1MA2 Mini Crimping Tool is an upgraded version of AK1MA. Addition of 5.5mm2 (10AWG) hole is a major feature on this new crimp tool. AK1MA2 crimps on non-insulated wire terminals (blades, spades, rings) and sleeves.
Metric size: 1.25mm² (16AWG), 2.0mm² (14AWG), and 5.5mm² (10AWG)
Pocket-sized
Built-in crimping check mechanism (New ratchet mechanism)
Light-weight (260g weight) and compact design that gently fits hands
Small body and powerful crimping
Smart collar design
Ergonomic elastomer grip for assured handling.
The tool is easier to use with the grip extended upward
NEW JISC certified -

The AK1MA2 has passed durability testing for electric resistance, tensile strength, vibration fatigue, and temperature

cycling.
Ergonomic elastomer grip for assured handling.
Easily crimps terminals with one hand by holding them before insertion.
Body Length = 172mm
********************************************************************************
Check out ILME's NEW MIXO ONE Series Enclosures from Mencom!

Posted: June 1, 2020
------------
Ilme's MIXO ONE series is an aluminum housings system designed to accept a wide range of single-sized MIXO series modules. These robust connector enclosures are available in 3 hood variants and 1 bulkhead mounting base. The numerous combinations of the MIXO ONE housings and single-sized MIXO inserts will easily allow each module to be converted into a fully independent connector for electrical power, data transmission, optical signals, or compressed air applications.
Features and specifications:
MIXO ONE series is designed to install the single-sized modules in one guided way only so that an incorrect match with the mating connector can be avoided
The housings Incorporate a pre-leading (first-make, last-break) PE connection terminal and contact for the safest connector operation. The pins protruding from the bulkhead mounting housing play as a key guide in cooperation with the corresponding keyway sockets in the hoods to avoid incorrect 180° reversed mating with a matching connector
Four optional coding pins are available which can generate up to 16 different coding combinations as a provision against mismatching when identical connectors are installed side by side
Hoods are split into two parts (front, rear) to mount a single-sized MIXO module and simplify the enclosure's PE connection
Four self-threading screws and self-retaining sealing gasket are supplied for the hoods
Bulkhead mounting base featuring rigid stainless-steel locking lever is supplied with the module locking frame and self-retaining flange gasket
Shock-proof and self-extinguishing thermoplastic (UL94V-2) protection covers are available for hoods and base suitable for outdoor environments.
Watch a video presentation:
Contact Us for a quick quote!

********************************************************************************
Check out NEW W-TYPE Series Rectangular Enclosures!

Posted: February 20, 2020
------------
Looking for Solutions for Aggressive Environments? Check out Ilme's NEW W-type rectangular connectors.
Ilme's W-TYPE series industrial enclosures for aggressive environments are specially designed for industrial applications operating in where corrosive external agents are present such as saltwater sprays. According to UNI EN ISO 9227, the RoHS 2 compliant chromate conversion coating used on the enclosures has improved 50% more corrosion resistance against the salt spray than the previous version. On the top of the coating, RAL 9005 jet black thermosetting epoxy powder coating is applied to provide more resistance against corrosive chemicals than standard enclosure series. The gaskets used in W-TYPE series enclosures are made of FKM fluorescents that are resistant to chemicals and aging.
The sizes of these enclosures range from the 7 basic sizes (size 21.21, 44.27, 57.27, 77.27, 104.27, 49.16 and 66.16) to the 3 double sizes (sizes 66.40, 77.62, 104.62) and they are available in bulkhead mounting/surface mounting and hood with a side or top entry. W-TYPE enclosures can accommodate all the compatible inserts with either crimp, screw, spring, or the innovative SQUICH® connections. The ambient temperature limit is from -40 °C to +125 °C.
W-TYPE series enclosures are UL Recognized with UL Type 4 (NEMA 4), UL Type 4X (NEMA 4X), and UL Type 12 (NEMA 12). If the hood and base are connected and fitted with an appropriate rating of cable glands or conduit fittings, W-TYPE enclosures guarantee IP44 for size 21.21 (IP66/IP67/IP69 with CKR-65(D) kit) and IP66/IP69 for all other sizes.
Watch a video presentation:
Contact Us for a quick quote!

********************************************************************************
ATP's New D.O.T Air Brake Tubing & Fittings!
Posted: February 7, 2020
------------
ATP Pneumatics is thrilled to announce the introduction of a NEW line of D.O.T. Tubing and Fittings. The TechniDOT™ line of DOT products is intended for use in heavy vehicle pneumatic braking systems. Available in both Type A and Type B, TechniDOT™ tubing offers excellent resistance to abrasion, gasoline, diesel fuel, and commonly used road salts.
TechniDOT™ Tubing is available in both Type A (single wall) and Type B (reinforced), as well as sizes ranging from 1/4" to 3/4".
TechniDOT™ Fittings are constructed of brass and available in push-to-connect, compression, and rubber hose styles.
Nylon12 material with SAE J844 & DOT FMVSS 49 CFR 571.106 compliance
Quality tested and stamped with a Green Circle

Safety Factor 4:1
Temperature Range: -49F to +221F
Available in different colors and sizes



Ships in 1-2 days ARO. Contact Us for a quote!

********************************************************************************
8 Quick Links for your next project!
Posted: January 7th, 2020
------------
Happy New Year 2020! Here are 8 Quick Links you may consider looking for your next automation project.
Remember, we offer Free Overnight Shipping to all the areas of KY, TN, OH, IN, and WVa. and some parts of AL. Please allow 2-3 days for reminder of the states.

Need a quote? Have a question? Email us: info@twittlebit.com or call us toll free: 855-894-8853.

********************************************************************************
Check out this Great Tool Offers from Cembre!
This Promo is valid till 12/31/2019...Hurry up & Order Now!

Posted: October 7, 2019
------------
Cembre is offering great prices on their robust & durable tools used in numerous residential, commercial, and industrial applications. This special Promotion is valid for:
Mechanical Hand tools

Crimpstar HP3 crimper for insulated terminals (Was $201, Now Only $99)
ZKE610 ferrule crimping tool (Was $390, Now Only $149)
HB6 wire stripping tool (Was $199, Now Only $89)

Professional Hand tool range Promo Kit

KIT-CTSB1-1 (Assortment of 25 tools in a bag) (Was $589, Now Only $219)
KIT-VAL-GPTA-1 (Assortment of 25 tools in a suit case) (Was $767, Now Only $269)
KIT-CBB1-1 (Assortment of 6 tools in a bag) (Was $147, Now Only $49)

Battery operated Punching & Crimping Tool

B500NDA cordless crimping tool (Was $4,386.00, Now Only $2,590.00)
B-FL750NDA cordelss punching tool (Was $4,845.00, Now Only $2,890.00)
This promotion also includes free materials (wire cuttter, pouch, and also free $1,000 worth of materials on hydraulic tools).
Click Here for more details>>>
Founded in 1969 in Italy, Cembre is a leading manufacturer of electrical connectors, crimping & cutting tools, railroad products, identification & labeling systems. Certified with ISO 9001, ISO 14001 and OHSAS 18001, Cembre has very good global presence.
Twittlebit.com is an authorized stocking distributor of Cembre. Call toll free 1-855-894-8853 or email info@twittlebit.com to order these tools!


********************************************************************************
Why Halogen-Free Cable?
In case of fire, choose the most protective Halogen-free cable!
Posted: Septebmer 27, 2019
-----------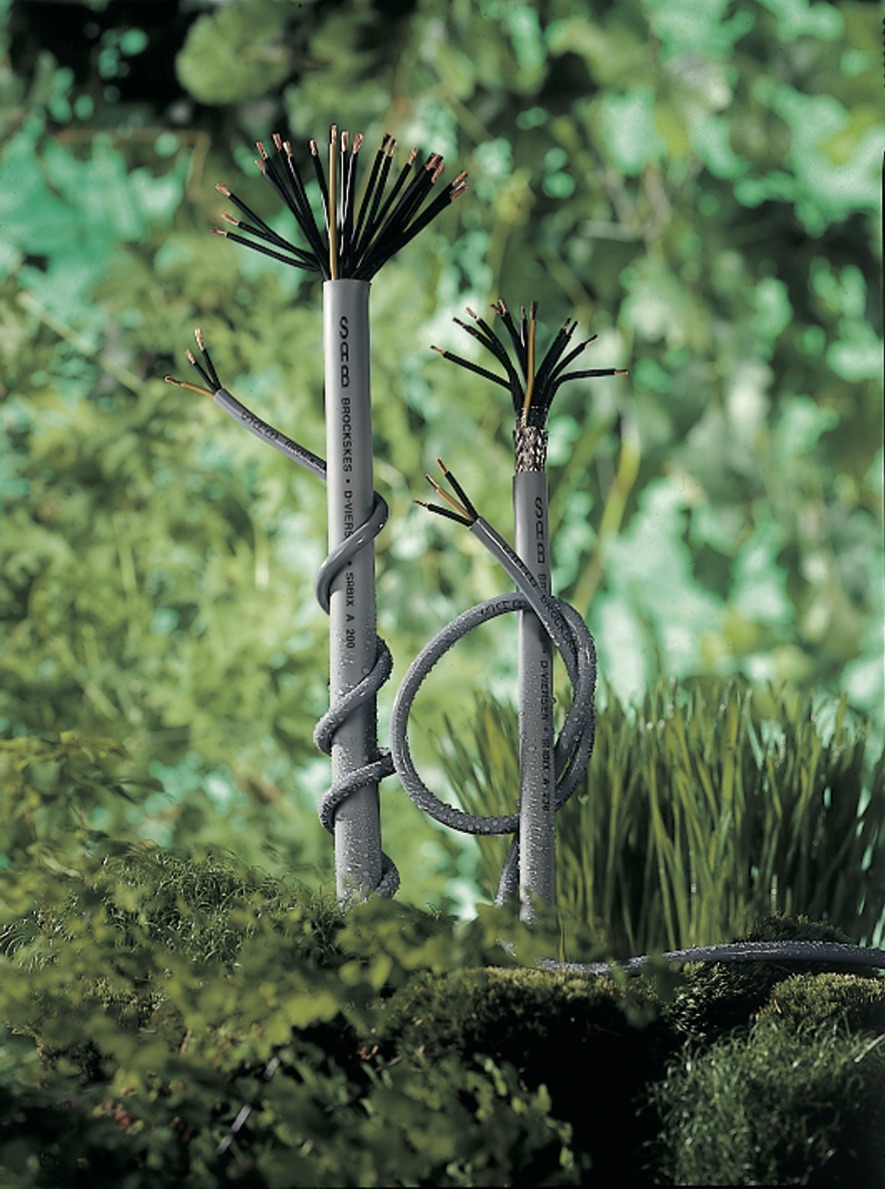 Most wires and cables use halogen-based insulation materials in order to resist heat and keep costs low. When halogens burn, however, they react with hydrogen to emit toxic or corrosive gases and dark smoke. These conditions can present serious, and sometimes deadly, health and safety risks especially where airflow is limited. In order to mitigate these risks, wire and cable vendors have developed low-smoke halogen-free cables.
Where and How Are Halogen-Free Cables Used?
Any application where smoke caused by burning halogens can threaten human health or cause equipment damage is suitable for halogen-free cables, especially confined gathering places like train cars, subway tunnels, public buildings, airplane cabins, shipboard, people movers and submarines.
Basically, there aren't many cabling requirements that can't be met by low-smoke halogen-free products. Halogen-free cables are well-suited for data, control signal and power circuits, such as those found in assembly lines and control panels, and they are available for CAT 5e, CAT 6, CAT 6A and CAT 7A applications. Underwriters Laboratory certifies halogen-free and low-smoke cables based on IEC 6281. When choosing cables for rail vehicles in Europe, make sure they meet DIN EN 45545-2 requirements.
Here are the different types of low-smoke cables and some of the key characteristics to consider for your application:
Low smoke zero halogen (LSZH). These cables do not emit toxic gases and burn only a small amount of clear smoke. However, they are not flame retardant.
Low smoke and fume (LSF). Although they emit a small amount of black smoke and toxins, it is well within the levels of standard wire and cable. They are not 100 percent halogen-free, and are also not flame retardant.
Flame retardant and noncorrosive (FRNC). This cable type features self-extinguishing properties and prevents the spread of flames. While they can be more expensive, they offer the highest level of protection.
Engineers and installers of low-smoke cables can realize even more benefits for their LSZH and FRNC cables. SAB North America produces more than 50 halogen-free cables featuring its SABIX® material, which is characterized by:
Heat resistance up to 180°C.
Low smoke density according to DIN, VDE, IEC and EN.
Flame retardant and self extinguishing according to DIN, VDE and IEC and EN.
Halogen-free according to DIN, VDE and IEC.
Light weight and flexibility for installation into narrow spaces.
One particular SAB LSZH (FRNC) product, the SABIX® Ultra, even meets the highest fire protection standards of EN 60332-1-2, EN 60332-3 Cat C or D, IEC 60754-1, IEC 60754-2, EN 61034, DIN EN 50306, DIN EN 60684, NF C 32-070 C1 and NF X 70-100.
SAB also offers SABIX® BlueLine cables for the marine and shipboard industries with cables meeting ABS, Lloyds, DNV-GL, RINA and RMRS.
Choose the Safest, Most Reliable Cables Available
As more industries and certification organizations emphasize safer materials in cables, engineers and installers will increasingly consider low-smoke and halogen-free cable options. LSZH SABIX cables are designed for the highest level of safety in fires, meet UL and international standards including stringent European railway requirements, and they are highly flexible. With SAB LSZH cables, you'll be certain you are using the safest, most reliable cables available.
For more information about SAB NA halogen-free cables, download SAB's white paper.
********************************************************************************
Icotek's NEW IMAS-CONNECT™ Adapter Grommets for Keystone Jacks & Circular Connectors!

Posted: Septebmer 19, 2019
---------------
The new modular adapter system IMAS-CONNECT™ is a consistently modular designed grommet system for mounting circular connectors, Keystone jacks, hose fittings, pressure compensation elements and much more.
By utilizing the modular adapter system, the cable entry frame becomes a hybrid system. Pre-terminated and standard cables or hoses can be routed and at the same time the system serves as an interface for connectors.
The grommets, made of elastomer with a polyamide body, fit perfectly into the split icotek cable entry frames, like e.g. KEL-U, KEL-ER, KEL-FG and meet the protection classes IP54 to IP65.
Adapter Grommet AT-KS - Big Variety in Keystone Jack Integration Possibilities
The adapter grommets AT-KS are based on the large KT grommet. The integrated polyamide body enables a snap-in-assembly of all jacks based on the Keystone system e.g. USB, RJ45, HDMI and approx. 70 other Keystone jacks. For assembly simply snap the Keystone jack into the adapter grommet.
Adapter Grommets AT-M / AT-K-M as an Inteface for Small Circular Connectors
The adapter grommet AT-K-M is based in the small KT grommet. By using the AT-K-M adapter grommet several connectors can be inserted directly into the cable entry frame e.g. pneumatic bulkhead connectors M12 x 1,0, circular connectors and pressure compensation elements.
The AT-M model range is ideal for creating an
interface for signal, data, power and hybrid connectors by simply screwing them into the AT-M thread. The adapter grommets AT-M are based on the large KT grommet. icotek also offers screw plugs to close the adapter grommet.
A blank adapter grommet AT-B is also available. The integrated polyamide body is completely closed on one side. Special bores can be made here as well as smaller flange bushes (for e.g. screw mounted hybrid device connectors).
Advantages & Benefits
Perfect integration into the split icotek cable entry frames
AT-M/AT-K-M: perfect for signal, data, power and hybrid connectors as well as pneumatic bulkhead connectors
AT-KS: snap-in assembly of more than 70 different Keystone jacks
At a high cable density only one cut-out is necessary.
High protection class: up to IP65
Specifications:
Material:
Grommets: Elastomer
Body: Polyamide (AT-M/AT-B/AT-KS),
Nickel-plated brass (AT-K-M)
Flame Class:
UL 94 V0, self-extinguishing
Temperature:
AT-M/AT-B/AT-KS: - 40°F to + 194°F
AT-K-M: - 40°F to + 212°F
Properties:
Halogen free, silicone free
********************************************************************************
Back to School Reward Promo!
Let's support education by rewarding our teachers or school of your choice!
Posted: Septebmer 3, 2019
-----------
Are you thinking to reward your favorite teacher/school by some means? Here is the perfect opportunity to reward them.
For the past few years, we have been running this PROMO and it has really helped out several classrooms across Kentucky.
Every order you place online at Twittlebit.com, we will make a donation,

5%

of your total order, to your favorite teacher or your favorite

school

room.
So, for example, if your order value is $3000, $150 will be sent to the teacher or

school

that you choose.
3 Easy Steps to participate:
1) Place your order online
2) After submission of order, just email us the teacher's name, school's name, and address.
3) Upon shipment of the order, we will mail the check on your behalf to the school you chose. We will also send you an email notification.
Note: Let us know if you wish to remain anonymous when sending donation.
This Promo is valid only for WEB orders and ends September 30, 2019.

********************************************************************************
M12 Industrial Etherent Connectors from Murr Elektronik!
Connection Technology for High Bandwidth Industrial Applications!
Posted: July 18, 2019
-----------
Murrelektronik's IP65/67 rated industrial M12 connectors are ideal for demanding industrial Ethernet applications. The x-coded M12 connector transfers high volumes of data while the y-coded M12 connector transfers data and power.
High speed vision systems are just one example of how increasing volumes of data are generated in industrial Ethernet applications. This requires higher transfer rates and increases the importance for a standardized communication structure within a company. Murrelektronik's X-coded M12 cordsets are the solution for error-free, high-speed data transfer at speeds of up to 10 gigabits per second. A metal cross (X-shaped) in the connector safely separates the four data pairs from each other while the internal shielding protects the cable from external interference. The combination of our X-coded M12 connectors with highly resistant PUR cables equals a cordset designed for industrial applications.
10 Gbit/s data transfer rate according to Cat. 6A (ISO/IEC 11801)
360° shielding end to end
Soldered shield connection between cable and connector
Lengths to 50m
Hybrid Cables – One Cable for Data and Power
Murrelektronik's Y-coded M12 cordsets transfer data and power in one connector. The metal "Y" in the connector separates the four power transfer contacts from the four signal contacts in the pin arrangement making it possible to transfer up to 100 megabits per second of data while also providing 2 x 6A power. Our Y-coded M12 connectors are combined with PUR cables making them suitable for a wide variety of moving applications.
100 Mbit/s data transfer rate according to Cat. 5e
Power transfer up to 2 x 6 A
360° shielding end to end
Soldered shield connection between cable and connector
Contact us for a quote today >>>
********************************************************************************
Cable Glands Thread Comparison from Mencom!
Posted: November 27, 2018
-----------
Cable glands are used for quick and easy cable entry into an enclosure, providing strain relief and sealing out dust, dirt, and liquids. Most cable glands are available in National Pipe Thread (NPT), Metric (M), and Panzergewinde (PG) thread standards. Check out the chart below that explains technical terms related to the cable glands and illustrates differences between the threads.


********************************************************************************
Check out Mencom's redesigned MIN Size III Cordsets!
Improved Connectivity and Usability for rugged environments
Posted: August 7, 2018
Mencom 1 1/8" MIN size III series circular connectors have been redesigned to deliver better connectivity and stability in harsh factory environments. Since MIN style connectors, sometimes referred to as Brad Mini-Change connectors, were introduced in 1968 as a way to quick-connect limit switches and pneumatic valves in the automotive industry, the Mini-Change connectors have been utilized in a wide range of industrial applications, including but not limited to, food & beverage, automated assembly, packaging and material handling equipment to name a few.
Although the original Mencom straight MIN size III cordsets satisfied the demanding requirements of the industrial control networks and applications, Mencom has continued to improve the quality and usability of these connectors. As a result, the original connector has been redesigned to better suit rugged environments. The coupling nut has been enlarged, which not only makes the installation process easier by giving a wider knurl area for better gripping, but also provides a more stable connection.
In addition, the coupling nut material has changed from anodized aluminum to nickel plated brass. The new brass coupling nuts are corrosion, salt and weld slag resistant, and are more durable to withstand harsh conditions than the old aluminum coupling nuts. Due to brass's high melting point (1600F-1700F), the new coupling nut is more resistant to high temperatures, making them more resistant against warping and deforming and providing a longer lifespan. For extreme chemical conditions, stainless steel coupling nuts with the oversized design are also available.
Mencom MIN Size III connectors are UL listed and rated IP67, which is suitable for harsh environments. These connectors are available in multiple pole configurations including 9, 10, 12 and 19 pole. The cables are made with PVC, PVC TC-ER or rugged PUR jacket material with many standard shelf lengths. An optional male threaded coupling nut for the male cordset is also available.


********************************************************************************
Contrinex's Innovative Read/Write Module with USB!
Easy to use Read/Write Module for user access control stations and tag programming by PC
Posted: April 2, 2018
Robust and low-cost RWM (Read/Write Module) for mobile users makes it easy to identify and program RFID tags in Windows. Low and high-frequency RWM's with USB are a fast and easy way of connecting any RFID system to a PC and starting up your application, without the need for a specialized adapter or gateway. Heavy metal M18 or M30 thread makes them easy to hold or embed.
Self-powered through USB connection
Four housing sizes available (M18/M30 x 35mm and M18/M30 x 50mm.
High Frequency 13.56 MHz (ISO 15693) or Low Frequency 31.25 kHz (proprietary) read/write module
Long read/write distance: up to 60mm
Drivers available for Windows XP, 7, 10, CE4 & CE5 operating systems
Host communication using hexadecimal-based ContriNET protocol
Easy to mount; thanks to standard threaded housings
IP67 enclosure rating


********************************************************************************
Mencom's NEW Industrial Wireless Access Point!
Reliable, robust, rugged, and cost-effective solution to protect sensitive data on the manufacturing floors
Posted: February 22, 2018
The manufacturing industries and the utilities have been getting more automated, delocalized and more complex since the introduction of modern information technologies. The advanced smart grid system as an automated and distributed energy delivery network exemplifies how the complex network infrastructure works through connecting individual smart applications to operate traditional and modern renewable power plants together.
Since the cost of leased lines is lofty and some locations are not even accessible by traditional methods such as wired broadband or fiber backbone, dedicated and private communication lines to every device are no longer viable options to build such a large network. Therefore, these large network connections should be established either through the public Internet where broadband internet access is available or through the cellular wireless network so that end-users can easily access and control devices at a minimum cost.
These networks, however, are prone to encounter possible security issues during the data transfer. If sensitive data that was conventionally relayed over the private network is transferred over a public network without encryption, the system becomes vulnerable to various threats and can be compromised by malicious activities such as network penetration, unauthorized control, interception, and eavesdropping.
In order to secure the sensitive data, Mencom offers Industrial Wireless Access Points providing a reliable, robust, rugged, and cost-effective solutions to industrial applications that require a wireless connectivity. They are suitable for a wide array of applications and withstand harsh conditions typically found in the harsh manufacturing environment. In addition, a state of the art encryption and the ability to create a virtual network among wireless clients are integrated so that communications between clients can be easily and intuitively controlled while imposing restrictions on data and excluding malware can be done at the same time. Equipped with a powerful 2 x2 MIMO Radio interface supporting IEEE 802.11 a/b/g/n, 2.4 GHz and 5 GHz selectable bands, built-in DIN-Rail mount, these Wireless Access Points run in multiple modes such as - access point(AP) mode, wireless distribution bridge (WDS) mode or access point client operation mode.
Mencom Wireless Access Point embodies a strong wireless network manager to ensure the delivery of optimum performance in the network. WPS and Wi-Fi Direct technology options are also available to connect Wi-Fi easier and deliver an industry-wide peer-to-peer solution based on broadly deployed Wi-Fi technologies. These devices are designed to be fully operational between -20 and +60 degree C.
Designed for 802.11 b/g/n networks
Web server/Utility configuration (Device View)
Upgrade via Device View or Web server
Client isolation
Different operating modes and topology options (WDS Bridge and AP Client)
FCC (United States), ETSI (Europe) certified wireless equipment
Support WPS(Wi-Fi protected setup)
Support Wi-Fi Direct (Peer-to-Peer)


********************************************************************************
Check out NEW Electric Motor Cylinders from TPC Pneumatics!
Posted: January 26, 2018
The NEW EMC Series Electric Cylinders are available with increased endurance and side load capacity with Teflon double wearing. Servo driver and servo motor along with customized version are also availble.
All models are equipped with non-rod rotating function in order to prevent changing origin point
Prevents loosening ball screw nut assembly in double nut type.
Prevents vibration in high speed with support unit and improved supporting axis.
Bumper is basic for all models
Customized motor is also available. (Step motor, Servo motor, BLDC, etc.)


********************************************************************************
Check out Bircher Reglomat's Highly reliable pressure wave switches!
Posted: October 13, 2017
Bircher Reglomat's pressure wave system, due to its high sensitivity, is able to detect contact from people or vehicles approaching from almost any angle and a low activation force reliably switches the electrical contact.The pneumatic airwave profile (consists of switches, sensing edge assemblies, and additional components) are a proven solution for a variety of applications including automatic doors, gates, public transportation, and speciality applications.
Due to their robustness and durability, these switches are also really impressive when used as opening sensors for automatic gates and vehicle doors on buses and trains. Just a slight pressure of 3 to 4 mbar on the sensor is all that is needed to guarantee reliable switching. Airwave switch systems are practically fail-safe and maintenance-free, plus they offer a particularly favorable price-performance ratio.
Reliable, proven, and maintenance-free
Activation from all angles with low force requirement
Highly reliable, even in tough environments
Simple and robust design with long mechanical lifetime
Millions of switches successfully installed
Very fast switching behavior and high switching reliability


********************************************************************************
Support your school in September!
Posted: September 14, 2017
September is support your school month. For the last 3 years, we have been running this campaign and it has really helped out several class rooms across Kentucky. Every order you place online at Twittlebit.com, we will make a donation, 5% of your total order, to your favorite teacher or your favorite school room. So, for example, if your order value is $3000, $150 will be sent to the teacher or school that you choose. Check out the details below:


********************************************************************************
Check out Sensopart's NEW FT55-CM Full Spectrum Color Sensor!
Posted: July 18, 2017
Industry's best color sensor just got better. Not only it does color, it also detects glossy vs. non-glossy objects, metallic objects, and shiny objects.
Check out Sensopart's NEW Generation 4.0 Smart & high-end full-spectrum multi color sensor....built-in user-friendly LCD display, IO-Link interface, max. 12 colors teachable in 1 unit via binary output, outstanding performances on colored surfaces, wide operating range, high-precision for a diverse range of applications!
This compact color sensor is extremely versatile and easy to use and is therefore ideal for diverse color detection and sorting applications.


********************************************************************************
Tray Cables vs AWM Cables vs Service Cables
Posted: July 7, 2017
It is important to consider performance, strengths and limitations of cables when selecting the appropriate connection types for industrial applications in the harsh manufacturing plants. This infographic illustrates the differences between the three most common cable types (tray cables, AWM cables and service cables) in the industry while comparing the features, rating, benefits, flexibility, and reliability with each other.


********************************************************************************
Check out TPC Pneumatics NEW APR Series Cylinder!
Posted: June 16, 2017
TPC Pneumatics New rodless APR series cylinder is strong, reliable and light-weight. This world-class profile rodless cylinder is applied with high grade anti-abrasion seal technology. Available options include basic, with shock absorber and with LM guide attached.
Maximum stroke length: 5,000mm
Easy to assemble/disassemble
Product durability over 500km guaranteed
Special low friction packing
Reduced weight using lightweight parts
Long life cycle
Variety of options available
16mm, 20mm, 25mm, 32mm, 40mm, 50mm, and 63mm dia. bore sizes available
Auto-switch option
Feel free to contact us for a quote. It will be available for online ordering soon!


********************************************************************************
Check out Murr's NEW Modlight Illumix Light Bar!
Posted: June 8, 2017
These powerful LEDs achieve a light output of 105 lumens per watt, providing long-lasting, maintenance free and energy saving LED technology for ambient temperatures up to 50°C (122°F). Modlight Illumix lights offer standardized M8 or M12 connections, and deliver a significant cost reduction via 24VDC, with no additional power supply required. It also provides a simple and safe assembly, due to rotatable integrated mounting brackets.
The Illumix Classic Line has an M12 port and displays its strengths in harsh, industrial environments, such as plant engineering, packaging, textile, paper, machinery and woodworking industries. Providing perfect illumination in daylight quality, the durable, yet compact design - made with an aluminum housing with toughened safety glass - allows this
product to be used in small spaces, with mounting ability in almost any machine or system. The Modlight Illumix Classic Line series features an IP67 protection class, and is suitable for use in environments with coolants and lubricants, chip or sparks.
Constructed of a robust aluminum and plastic housing, the Modlight Illumix Slim Line series is specifically designed for lighting machines and workstations in which a plastic light cover can be used, such as in manufacturing plants, packaging, textile or paper machines. Featuring an IP54 protection class, along with an M8 port and providing perfect daylight quality, the compact design of the Modlight Illumix Slim Line also allows this product to be mounted in small spaces.
Feel free to contact us for more info. on these lights. It will be available for online ordering soon!


********************************************************************************
Check out NEW Bench mount design Wire Duct Cutter!
Posted: June 1, 2017
Portable bench mount design BA7 wire duct cuttter cuts mid to high volumes of wiring duct and cover and increases productivity over using hand tools.
Product Features:
Useful for all Slotted trunking Series.
Accurate cutting blade and measuring bar.
Precise and clean cuts, even for large cross-sections.
Adjustable stop piece for cutting down to a determined length.
Easy to read ruler.
Wiring ducts and covers need to be cut separately.
Shipping pkg dimensions: 27" x 21" X 6"
Weight: 33 Lbs








********************************************************************************
NEW T-Type Hygienic Series Rectangular Connectors for Harsh Food Manufacturing Environments from Mencom
Posted: January 6, 2017
When it comes to food & beverage manufacturing and processing; a safe, reliable and high-quality connection is essential to comply with the rigid regulations in the food industry. Since the connectors can come into contact with food products, the material of connectors is an important factor to avoid possible food contamination.
Mencom's T-Type Hygienic rectangular connectors are designed for installation on the food industry machines and systems. By using a unique molding technology, these enclosures have achieved a structurally solid and robust construction needed in the food industry. The food safe and self-extinguishing thermoplastic material is easily cleanable and resistant to the cleaning and sanitizing agents commonly used in food processing factories. The enclosures are certified by Ecolab Technical Application Service and satisfy the stringent requirements in the industry.
There are two series available in the Hygienic enclosures, T-Type/H and T-Type/C. T-Type/H is designed for production lines applications and features the HNBR rubber sealing gasket that has excellent resistance to both chemicals and animal/vegetable fats. T-Type/C is designed for low-temperature applications, and the sealing gasket is made of silicone rubber that is not only resistant to chemical agents and fats, but also low-temperature resistant as low as -50°C.
The Hygienic enclosure series is IP66 and IP69 rated to withstand rigorous high-pressure, high-temperature washdown procedures. The hood cable entries for smaller sized housing (44.27 and 57.27) are available in M25 and M32, and those of larger sized housing (77.27 and 104.27) are available in M32 and M40.
Feel free to contact us for more info. on these connectors. It will be available for online ordering soon!


********************************************************************************
NEW Products from TPC Pneumatics!
Posted: December 6, 2016
NEW PER 1 & PER 2 series Precision Regulator
Check out the NEW modular design PER series precision regulators from TPC Pneumatics:
Highly accurate pressure regulation
High stability
Flow stability
Temperature stability
Several preset ranges available
Lightweight & modular design
Automatic high downstream relief capacity
1/8" & 1/4" port sizes
Rc(PT), NPT, or G(PF) thread available
NEW TRJ2000 ~ TRJ6000 series Rotary Joints
Check out the NEW TRJ series compact rotary joints from TPC Pneumatics:
Suitable for air & water
Compact & lightweight
Very low rotation resistivity
Non-lubrication type
Right or left thread direction
100°C max. operating temperature
10bar (1MPa) max. operating pressure
1/8", 1/4", 3/8", 1/2", 3/4", 1" port sizes available
Please contact us via email info@twittlebit.com or call us toll free 855-894-8853 for price, availability, and more information on these parts. It will be available for online ordering soon!


********************************************************************************
K-Sun's NEW LW-PX700 portable label & wire marker printer
Posted: November 9, 2016
Professionals prefer LABELWORKS PX and the LW-PX700 - a portable label and wire marker printer with exclusive time- and cost-saving features for creating custom and compliant labels up to 1" (24 mm) wide. Organize tool cribs, identify storage bins, make safety labels, mark cables and wires, tag assets and more. With application-specific hot keys, this easy-to-use label maker offers extraordinary flexibility. Import images and print on the go - the LW-PX700 features Mixed-Length printing for variable length labels on a single half-cut strip and Pick-and-Print for faster print-and-apply in the field. With LABELWORKS PX innovative rollback technology, there's less lead margin waste as compared to other brands.
Epson LW-PX700 Label Printer Highlights:
The professional choice - LW-PX700 prints industrial labels and wire markers from 1/8" (4 mm) to 1" (24 mm) wide
Less waste and cost - Innovative rollback technology reduces lead margins to 4 mm*, which translates to less cost and waste per print
Lifetime warranty - No questions asked
Auto full/half-cut - Create strips of uniform or mixed-length labels for ease of printing and application in the field
Amazing power - Import and print large batch files from Excel® with easy-to-use Label Editor Professional software
Large built-in memory - Create or import up to 100 label designs and custom images
Specialty print modes - Application-specific hot keys simplify wire marking and industrial applications
Easy to carry - The only portable printer with a built-in handle makes it easy to use anywhere
Specialty labels - Heat shrink tube, magnetic tape, self-laminated, glow-in-the-dark, strong adhesive and reflective tapes simplify and diversify supply selection for industrial applications in the facility or field (specialty labels sold separately)
* On standard industrial adhesive supplies. Specialty supply lead margins vary by material and cutter settings.


********************************************************************************
Cable Jacket Performance Guide from Mencom
Posted: September 14, 2016
The choice of cable jacket will depend on many factors such as extreme temperature, a variety of liquid and chemicals and physically abusive environment. The infographic shows a summary of the properties of the most commonly used materials, PVC, PUR and TPE, to help facilitate a better decision on the most appropriate cable jacket for your application.


********************************************************************************
Rock-solid sensors for most any applications!
Posted: August 5, 2016
Looking for reliable sensors for your next project?
What's your problem? Have a tight space? Have a non-contact measuring application? Have small parts to detect? Have a position - presence sensing application? Yes, we have a solution.
We have sizes from extra small to extra large which can pretty much cover your sensing requirements. You can also send us your application video or picture to info@twittlebit.com so that we can recommend you a sensor which works best for your project.


********************************************************************************
Introducing Icotek's KEL DP Pluggable Round Cable Entry Plate
Posted: March 24, 2016
KEL-DP round entry plates are designed for routing standard cables (without connectors). Due to the plug-in function, mounting is absolutely tool-free. Special fixing ribs ensure a centered fit in the metric standard cut-outs M25, M32 and M50.
The KEL-DP products are a cost saving alternative to traditional cable glands. Simply put a small slit in the thin membrane, push standard cables through and it's immediately sealed with IP65. ST-B Plugs can be used for sealing pierced membranes if cables have been removed.
Up to 35 cables, hoses, fiber optics or cable strands with diameters from 4mm to 22.5mm (0.16in to 0.89 in) can be inserted & sealed up to IP65 / NEMA 12 by using the cable entry plate KEL-DP.
Just snap-in on metal sheets with thicknesses from 1.5mm ~ 4 mm (0.06" ~ 0.16") & install cables within a short time.
Simply pierce the membrane and push cables through
Standard cut-outs M25, M32 and M50 as well as M40 for standard cable glands match exactly the dimensions of the KEL-DP round
Features:
Quick and easy assembly, no tools required
Round design for metric standard cut-outs
Protection class IP65 / NEMA 12
High packing density
Gray (similar RAL 7035) Elastomer material
For wall thickness 1.5mm ~ 4 mm
Flame class: UL 94 V-0, self-extinguishing
Halogen-free, Silicone-free
Check out assembly video:


********************************************************************************
Introducing F10 Blue light sensor from Sensopart
Posted: June 2, 2015
When detecting dark or transparent objects, the subminiature photoelectric switch with blue LED emitter, F10 Bluelight, offers much more reliable detection than standard red light sensors. The blue light sensor has proven to be an economic alternative to conventional red light retro-reflective light barriers, for example, in the:
solar industry (wafers)
packaging industry
in laboratory automation or
special-purpose machine construction.
F10 Bluelight can detect even more:
reliable detection of shiny object surfaces even at wide angles, e.g. varnished wooden surfaces, coated metal and painted plastic parts
detects transparent objects without a reflector, e.g. film, Petri dishes and cannulae
detection of very dark objects, e.g. solar wafers, foam material and plastics
Product Highlights:
Sub-miniature sensor with blue transmission LED and precise fixed background suppression
Reliable switching behaviour with strongly light-absorbing objects, e.g. solar wafers
Reliable operation without reflector - even with critical surfaces
Tamper-proof sensor design - no misalignment possible
Simple mounting and adjustment through innovative dovetail clamp mounting
Several connection variations: M5 plug, pigtail cable with M8 connector or cable
Robust, fibre-glass reinforced plastic housing (IP67) with Ecolab certification
Blue Light Sensor in the packaging industry
Photoelectric proximity switches are required in a packaging line for plastic bottles to check that the grippers have actually picked up bottles. As there is only limited space for installation close to the gripper, the application demands extremely small sensors, able to provide reliable, reproducible results despite a difficult detection angle. A subminiature sensor from SensoPart's F10 range, with a blue LED emitter, has proven to be by far the most reliable solution.
Watch Videos:
Optical filling level detection in microtiter plates:
F10 bluelight sensor with background suppression: